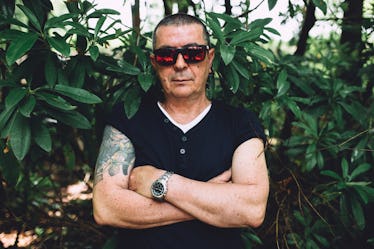 Spending Time With Your Dad On Mother's Day Is Totally Cool & Here's How To Do It
Mother's Day is one of those holidays that can be overwhelmingly emotional, regardless of whether your mom is in your life. Know that celebrating Mother's Day with your dad is absolutely an option if you won't be with your mom. And if you'd rather shut off your phone for the day and spend time with your dad without a constant Instagram feed of mom pics, that's cool, too.
Regardless of how you define your family, it's worth taking a day (or two, if you count Father's Day) to celebrate the people who've been by your side. For these four women below, that person is Dad, which is why they've decided to give Mother's Day a whole new meaning.
Twenty-year-old Dominique, for example, says, "I choose to celebrate my father on Mother's Day each year because, for the majority of my childhood, he had to play the role of both parents, proudly earning him the title of 'Mr. Mom.'"
The truth is, this day is what you make it. There are no rules and, like on any other Sunday, brunch is 100 percent optional. If you prefer to disable your social media accounts for a few days and forget all about it, it's within your rights to do so. Another option is to take your dad out for a Sunday afternoon beer. Here's how else you can celebrate with the super-parent in your life.