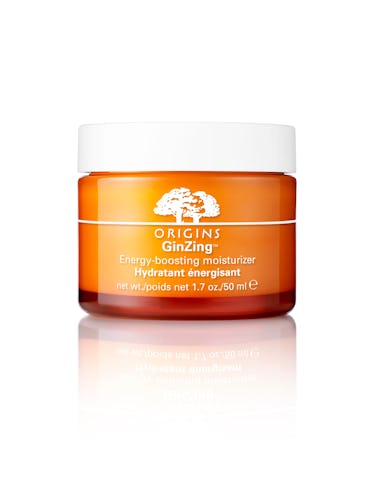 Birchbox Created A Caffeine Beauty Box In Honor Of National Coffee Day & It's A Total Wakeup
Courtesy of Birchbox
There are thousands of religions in world that humans devote their whole lives to, but the one religion that almost everyone subscribes to? That would be coffee. Saturday, Sept. 29, is National Coffee Day, and in celebration of the most important day of the year, I've rounded up the best caffeine-infused beauty products from Birchbox to wake you up and keep you going. Ingesting coffee does one thing for your insides, but on your skin? That's a whole other (wonderful) story.
"Coffee is useful in skincare because it's rich in antioxidants that protect the skin, as well as caffeine to help the body get rid of excess fluid," Dr. Joshua Zeichner, Director of Cosmetic and Clinical Research at Mount Sinai Hospital, tells Elite Daily. "Applying caffeine topically may improve the appearance of both cellulite and undereye puffiness, and by helping constrict blood vessels, it flushes away excess fluid that accumulates which makes the fat look more prominent," he says.
Not only is coffee an anti-inflammatory, explains Zeichner, but it can help reduce redness, while antioxidants prevent skin damage from free radicals. "Topically applied, caffeine may help protect against some skin cancers at the molecular level," he says.
Check out these Birchbox faves for caffeine-infused picks that won't have you yawning. I promise.
ORIGINS GinZing™ Energy-Boosting Gel Moisturizer ($29.50, birchbox.com)
An oil-free moisturizer infused with panax-ginseng and coffee beans, the Origins GinZing gel will boost your skin's radiance and hydration each morning. This pick is one of Origin's best sellers and is light, but hydrating enough, for cooler fall temperatures.
Kiehl's Eye Fuel ($22.50, birchbox.com)
Like food for your undereyes, the Kiehl's Eye Fuel will hide all traces of a hangover or a restless night's sleep. The cooling cream contains caffeine and Vitamin B3 to instantly reduce puffiness and dark circles.
Estée Lauder Advanced Night Repair Intensive Recovery Ampoules ($112, birchbox.com)
Don't be fooled by their size—these ampoules are stronger than they appear. Each ampoule contains ChronoluxAI technology to help reduce visible irritation and soothe stressed out skin. Unlike other coffee-infused products that you slather on in the AM, Estee Lauder suggests applying this formula in the PM, after your serum and before your moisturizer.
Clarins Detox Booster ($39, birchbox.com)
This green juice for the skin helps bring your complexion back to life. Enriched with green coffee extract, a plant from tropical Africa and rich in caffeine, this booster should not be used alone—mix in 3-5 drops with your favorite moisturizer, serum or mask or foundation.
ARROW REVITALIZE Undereye Brightening Serum ($18, birchbox.com)
This undereye makeup pen not only conceals dark circles and puffiness, but the ginseng and caffeine-infused formula works to instantly soothe puffy bags. Bonus: the product comes in two shades, including light/medium and medium/deep.
JUARA Coffee & Creme Skin Smoothing Body Ritual ($58, birchbox.com)
Reinvigorate your body with this two-step skincare system, including a body scrub and body moisturizer. Infused with Indonesian coffee beans and candlenut oil, you'll forget you're actually in your shower and not the trendy coffee shop down the street.
100% Pure Organic Coffee Bean Caffeine Eye Cream ($26, birchbox.com)
Not only does this pick contain caffeine from coffee beans, but it also uses green tea to de-puff undereyes while increasing circulation. It's formulated with natural and organic ingredients, like antioixdants and rosehip oil, for a gentle yet effective treatment.