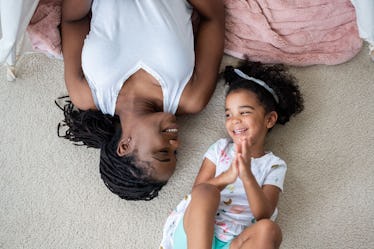 Becoming An Aunt For The Second Time Means These 5 Things May Be Easier For You
Being an aunt has been such a blessing in my life. I've adored getting to know my two-year-old niece, and it has given me a sense of joy I can only equate to a feeling similar to what I believe I'll feel when I have kids of my own one day. My sister just had her second girl, and becoming an aunt for the second time showed me all of the things that are going to be so much easier for me this time around.
From changing a diaper to having quality bonding time with my niece, I feel like there are a few things that I'm going to be so much better at this time around. I know every aunt's experience is totally different, and every niece and nephew is different, too. But, there are a few things that many of us have in common. First and foremost, of course, is that we love our nieces and nephews to the moon and back, and having them as part of our family is such a gift.
So, if you might become a second time aunt sometime soon, keep in mind that a few of these things might be a little easier for you.