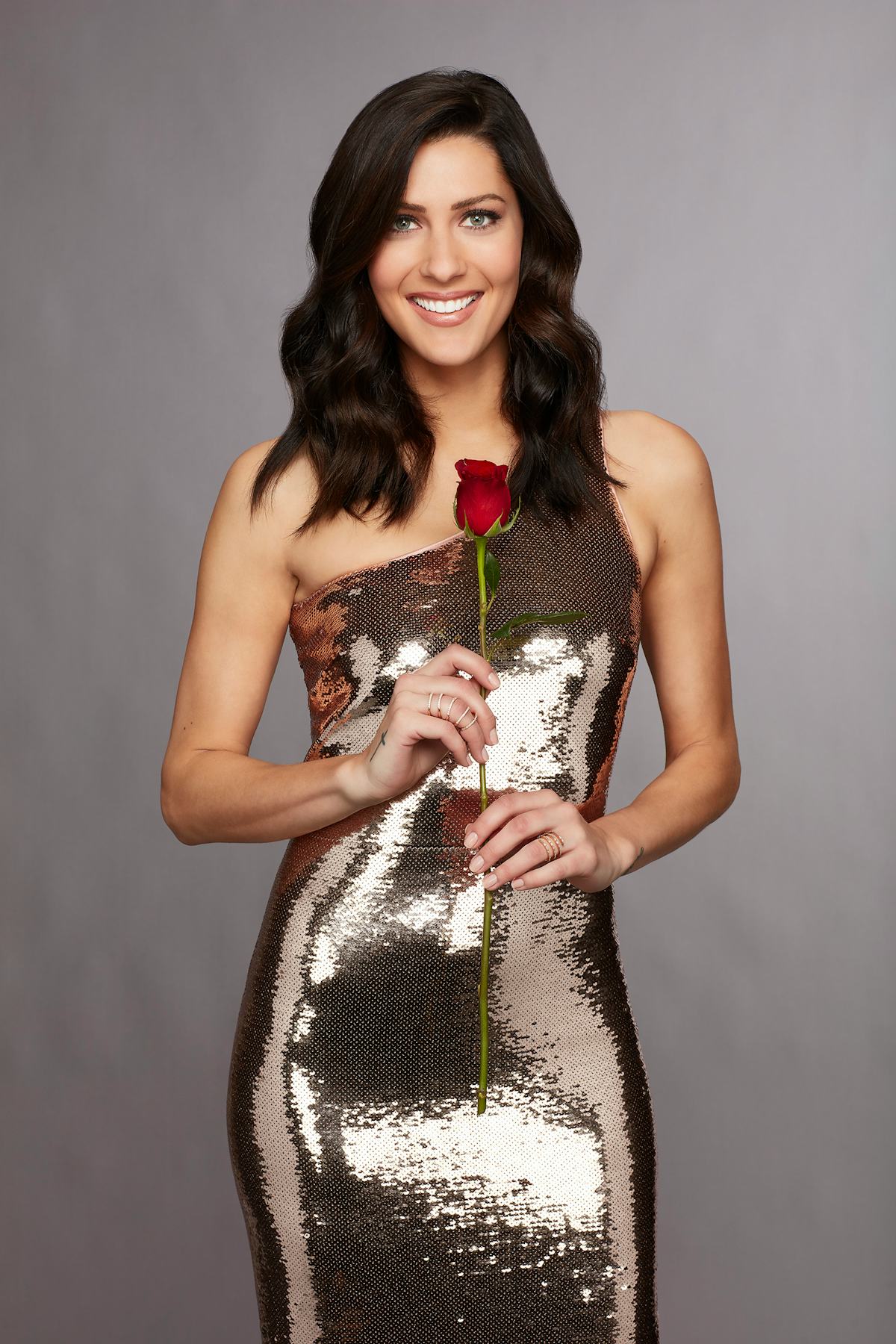 Becca's 'Bachelorette' Finale Dress Costs $18,000 & High-Key Shines Brighter Than My Future
ABC
Tonight is a big night for both this season's Bachelorette, Becca Kufrin, and for me as well. Sure, Becca may be the one having to deal with the immense pressure of choosing between two great guys to spend the rest of her life with, but I'm the one who has to watch it all go down in suspense, without any input on the matter. That's pretty stressful, too, just saying. As nerve-racking as I'm sure this decision was for Becca, at least she looked damn good while making it (duh). Seriously, you guys, Becca's Bachelorette Finale dress was the ultimate vision in white, and if I'm being 100 percent honest, it shines even brighter than my future probably ever will. (I'm half kidding, half not kidding.)
While this season of The Bachelorette has thrown viewers for countless loops, twists, and turns, a few things have been consistent throughout: The Drama™, people saying someone is "there for the wrong reasons," and Becca's style game. The latter of those items has only gotten better and better since the season's premiere.
For tonight's Season Finale, Becca absolutely stuns in a long, bright white gown with a mermaid-style silhouette, a halterneck, and an open back.
With a closer look, you can see the delight of Becca's finale dress lies majorly in the details, as the dress is entirely covered in intricate beading and sparkling crystals and sequins. According to People, the dress was designed by none other than Randi Rahm, seemingly a favorite of Becca's, as this isn't the first time she's been seeing wearing a Rahm design. "I think what she picked was very perfect," Rahm said to People. I guarantee she's not just saying that because it's her gown, you guys... I mean, just look at these details:
People reports that this gown required a ton of time to come to fruition — 250 hours, to be exact. That said, it's not too surprising that this gown boasts an $18,000 price tag.
While it's clear Becca is pulling out all the stops tonight with this dress, let us not forget some of the other stunning dresses she's debuted over the course of the season, 15 of which are also Rahm designs. The most memorable of these, IMHO, was actually Becca's dress from the season premiere, which seems to mimic tonight's finale dress.
While Becca's premiere dress featured a higher neckline and no train, both styles were white and featured heavy beading. In fact, according to People, Becca's dress on night one took even more time and beading than her finale dress, believe it or not. Taking 600 hours to bead and costing a whopping $22,000, Becca's premiere dress was also pretty heavy (8 pounds, People reports).
Another fan-favorite design from Rahm this season? A JUMPSUIT, DUH. Who doesn't love a good jumpsuit? Naturally, Becca looked red-hot with this look, which featured straight-leg red pants and a lace bodice with a plunging V-neck.
In her caption on the above post, celebrity stylist Cary Fetman deemed this look "one of my favorites." And I have to say, I f*cking agree.
While Becca may have one of the hardest decisions of her life to make tonight, I think we can all applaud one decision she already rocked: a fire look to end the season.