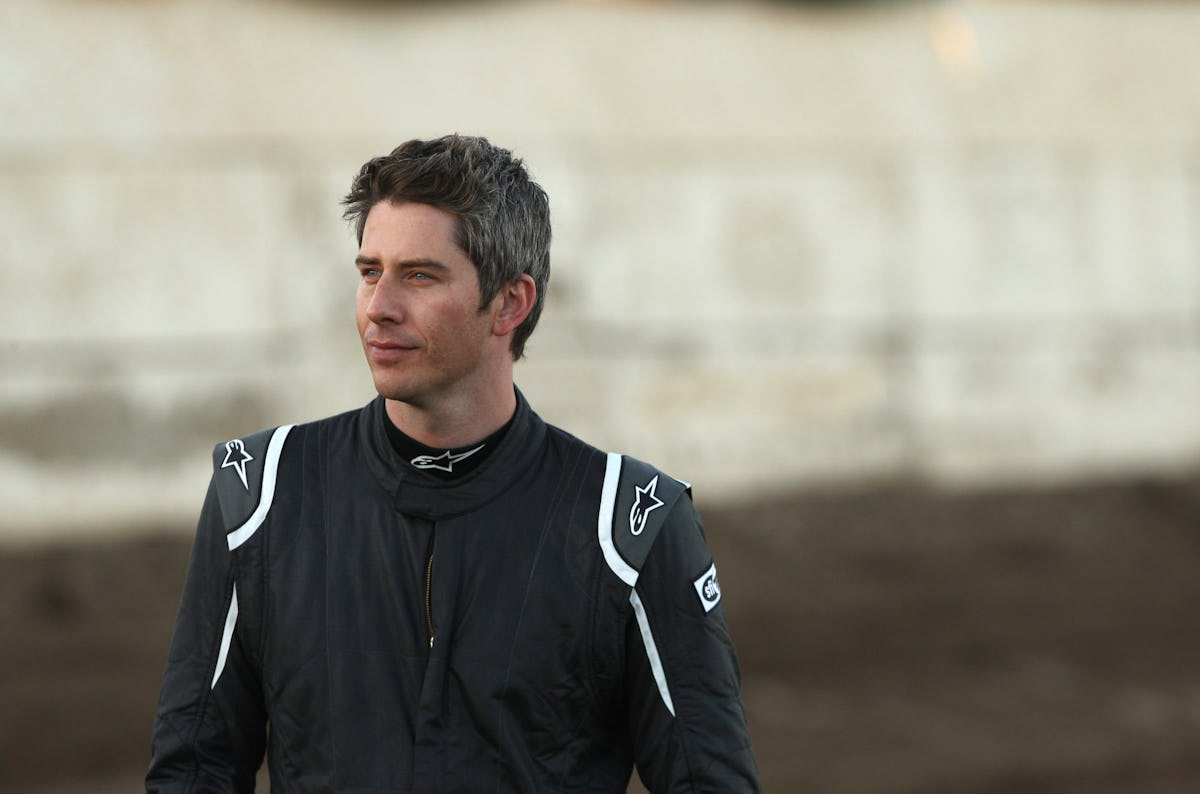 'The Bachelor' Finale Is Going To Be So, So Dramatic & Arie Is Preparing For The Hate
ABC
Every rose has its thorn, and Season 22 of The Bachelor looks like its going to have quite the prickly conclusion as far as the fans are concerned. Chris Harrison is promising the "most dramatic ending in Bachelor history," but this time we're inclined to believe him. After the drama that's set to go down, there's bound to be some audience resistance. Yup — backlash about Bachelor Arie is apparently on the horizon — and he's ready to take it on.
"I know what you did, and I don't know how you could do that. I just really don't understand. But I really hope you found what you're looking for," Caroline Lunny confronted Arie at Sunday's tense Women Tell All special. If those shocking words are still rattling around in your brain, you're not alone. Arie clearly did something. Alas, it looks like he's prepared to own it. "I know people are going to be hard on [me]," the leading man confessed to People. "I made a mistake. And I'm prepared for the backlash. But all I can say is I had to follow my heart." You do you, Arie — at least you're aware that Bachelor Nation might have something to say about it.
"It's all about the ending and finding that person for yourself and that's the important part. I'm very happy," Arie additionally revealed to E! News about his experience and the potential response to the upcoming events. Arie might be happy, but that doesn't mean everyone else will be.
"The decision Arie makes will change his life and theirs forever," Chris Harrison's melodramatic voiceover warns in the promo for the finale. "Everything will be turned upside down. What happens next will leave you stunned."
At this point, one thing has been made clear: Arie is in love with both Becca K. and Lauren B. He expressed the sentiment by uttering straightforward "I love yous" to both of the women in Peru on their Fantasy Suite dates. Prior to the season, news that Arie fell for two women on the show was made public by the man himself, so we all sort of knew an excruciating final decision was to be expected. But there's clearly more to this tangled web of a man at a crossroads, about to make one of the most important decisions of his life.
"The conclusion to Arie's journey is unlike anything that has happened before on this show," Chris Harrison explained. "More dramatic, more real and different from anything you expected. It's definitely an ending you won't want to miss."
Arie isn't reportedly set to flip a coin over his potential brides a la the condemned tale of Bachelor New Zealand's own Jordan Mauger, but anyone even remotely familiar with this show knows that agonizing over two contestants at the very last minute is a tricky spot to be in. Take it from Ben Higgins, who fell in love with both former fiance Lauren Bushnell and JoJo Fletcher on Season 20. "I don't know of a rule book, maybe there is one, maybe fans out there are hiding... I keep hearing he broke all the rules. I didn't know there were rules to this," he previously said of his controversial predicament.
Just because we think we have an idea of what's about to go down next Monday and Tuesday does not mean we have the whole story either. Not yet, at least. Producer Bennett Graebner told The Hollywood Reporter:
"Even if people are reading spoilers and think they know? They don't."
OK, then.
We'll take ABC and Arie's word for it — hey, the guy is supposedly happy and has #noregrets — and reserve our opinion until this whole saga plays out on national television for all of Bachelor Nation to see.