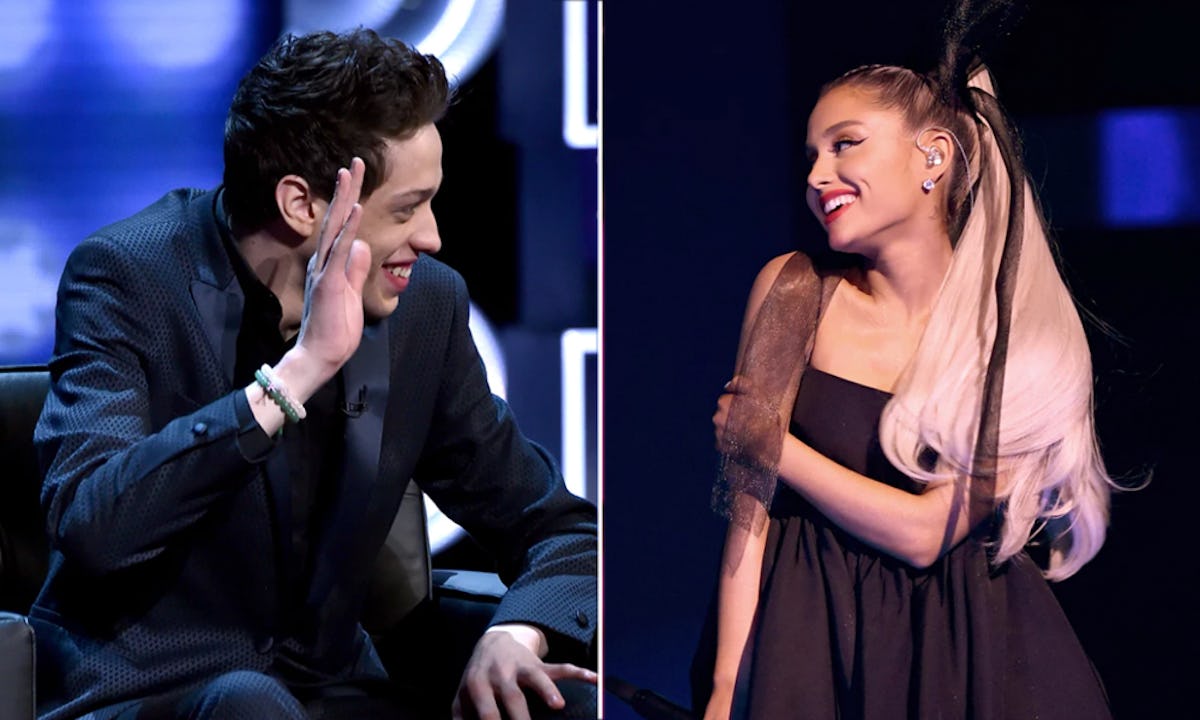 Ariana Grande & Pete Davidson's Astrological Compatibility Shows Their Connection Is Epic
Kevin Winter/Getty Images Entertainment/Getty Images ; Kevin Winter/Getty Images Entertainment/Getty Images
Are you caught up in whirlwind romance that is Ariana Grande and Pete Davidson yet? Because I know I am. I live for a good love story, and this one has all the makings of something epic. Which got me thinking about Ariana Grande and Pete Davidson's astrological compatibility. Grande's June 26 birthday makes her Cancer, and Davidson, a Scorpio, was born November 16. Both are born under water signs which makes for an incredibly intense pairing. This explains why, if you've been following along with this couple, there's been drama and passion to the nines. But honestly, I would you expect nothing less from a Scorpio/Cancer paring.
Ever since they went public with their relationship at the end of May, it's been all matching tattoos, surprise engagements, and salty exes coming out of the woodwork. Yes, this has made made for some stellar celebrity theater, but beyond the headlines and the occasional gushing post on social media, we have yet to really get a good idea of the actual dynamics of the relationship.
This is where looking at their astrological compatibility comes in handy. We can glean some pretty incredible insights into the inner workings of a relationship simply by knowing how their two zodiac signs tend to interact. Oh, and if you ship these two, I have great news, Scorpio/Cancer is one of the most compatible combos in the zodiac — in fact, it may actually be the most compatible. So, what does that mean for our favorite new It Couple? Well, read on.