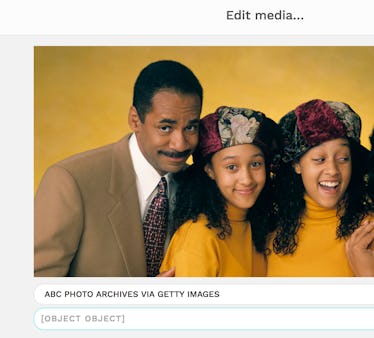 Winter Can Make Your Period Feel Unbearable, So Here's How To Survive The Season
Whenever I get my period, a lot of sh*t goes down in my body, not the least of which, of course, is the actual shedding of the lining of my uterus. But aside from that, I'm usually more prone to anger and tears, I notice a tenfold increase in my appetite, and I have a desire to sleep so, so, so much longer than usual. I've also noticed that, during the winter months in particular, all these symptoms seem to worsen for me. But could that really be happening? Are periods worse in the winter? Do the seasons have a major effect on my flow?
Well, friends, it's possible that for some of us, yes, periods can be worse in the winter months. There are, in fact, a variety of factors that might influence the varying effects of the seasons on your menstrual cycle. So, if you happen to be feeling like your visit from Aunt Flo has gotten particularly burdensome with the arrival of the cold weather, you are not alone, and you are not imagining it.
But hey, if there are reasons for increases in the severity of certain symptoms, that means there are also things to be done about it. Below are just a few of the ways in which the winter months might make your period a bit more miserable than usual, as well as gentle ways you can take the discomfort down a notch.