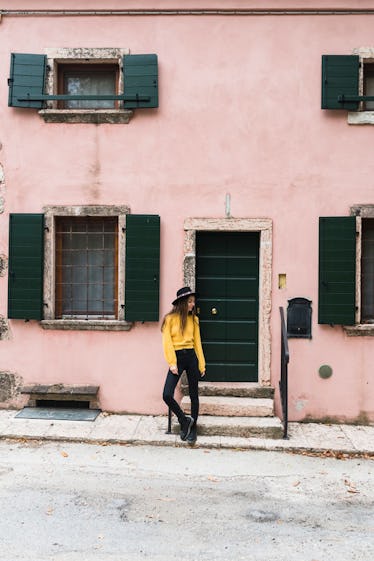 Airbnb Is Sending 4 Lucky People To Live In Italy For 3 Months & Sign Me Up
Have you ever dreamed of ditching your work planner and escaping to a beautiful Italian village? Have you ever wondered what it would really be like to live like a local in another country? If you answered "yes" to these questions, then I'm here to share some incredible news with you. Airbnb is sending four people to live in Italy for a three-month sabbatical. That's right! You could be living your best life in the charming village of Grottole, Italy.
More and more people are taking sabbaticals these days. It's easy to see why. The demands of life and work can feel a bit overwhelming at times. Whether it be two weeks or three months, a sweet escape from your daily schedule can be a major form of self-care. Traveling to a new place can give you time to refresh your soul and completely recharge. You'll be inspired by your surroundings, and might even gain a fresh perspective on life itself.
New research via Airbnb recognized the importance of a sabbatical, but also how expensive it can be. So, they created this incredible sabbatical program to help you escape your hectic routine for three whole months. The goal is to help people bring balance back into their lives, and slow down a bit.
Airbnb partnered with the NGO Wonder Grottole to make this once-in-a-lifetime opportunity possible for four lucky winners. Keep reading to see how you can win.