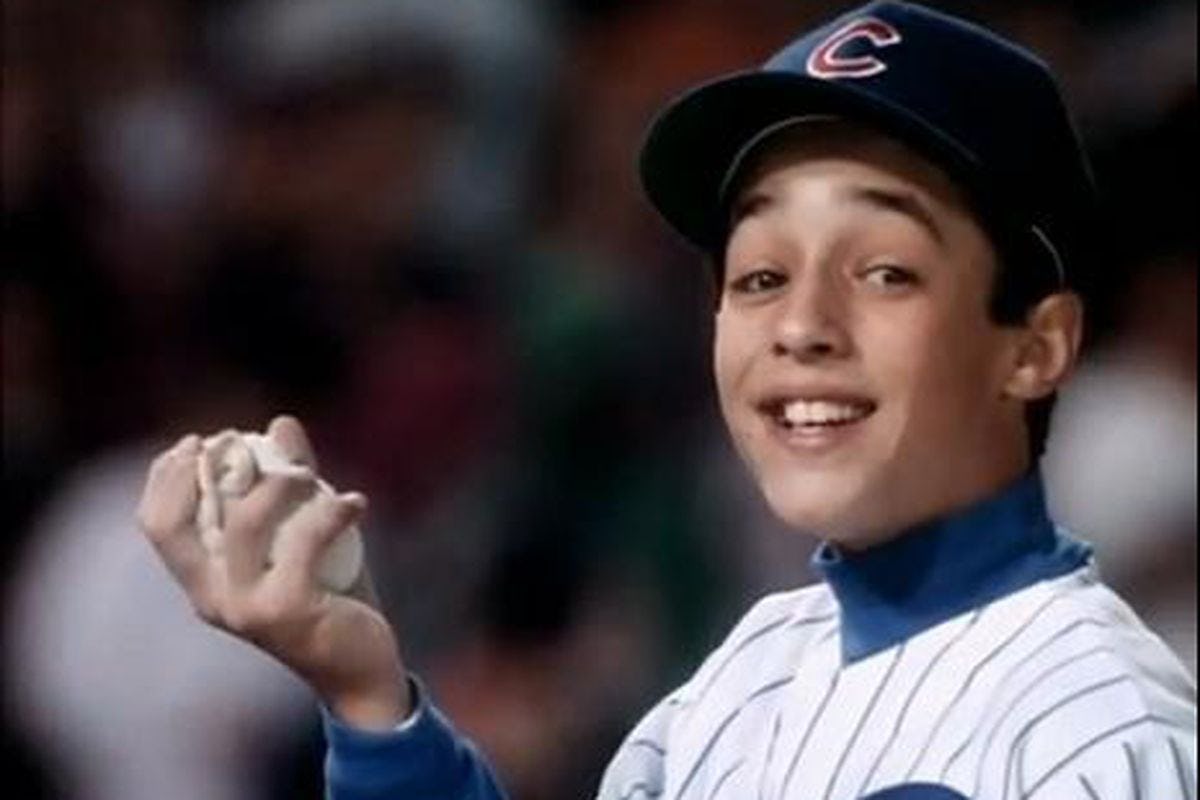 A 'Rookie Of The Year' Remake Is Coming, Because You Can Never Have Too Much Nostalgia
20th Century Fox
"Pitcher's got a big butt!" That iconic phrase may have been first uttered 25 years ago, but it's about time it make a comeback, right? According to Deadline, a Rookie of the Year remake is in the works, so prepare to see yet another update of a '90s childhood favorite soon. Details surrounding the project are slim at this time, although Dan Gregor (Most Likely to Murder, Mother Mary) is being tapped as a possible director. Bob Harper, the original film's producer, is also attached.
Rookie of the Year came out in 1993 and featured one of those delightfully implausible plots that the decade churned out so well. (See: The Santa Clause, Honey I Shrunk the Kids, Camp Nowhere.) It followed tween Henry Rowengartner (Thomas Ian Nicholas) as an athletic prowess-lacking little league player who breaks his arm catching a fly ball, only to find out that once it's healed he's suddenly an amazing pitcher. He goes on to play for the Chicago Cubs and takes them to the World Series. Daniel Stern (Home Alone, City Slickers) directed. The film became a box office success and is still considered a kid-friendly sports classic. With similar movies from the era like The Mighty Ducks and The Sandlot getting new versions, you didn't expect Rookie of the Year to remain untouchable, did you?
Thomas Ian Nicholas has been open about his hope for a Rookie of the Year sequel. He even told CinemaBlend earlier this year that he had pitched (no pun intended?) a reboot concept to Fox. The actor explained:
My concept is — my son is 6. I could have a 12-year-old kid. Maybe he suffers the same sort of fate of getting a fast-pitch arm. But I don't want him to do it, then he ends up getting drafted. But then Henry's gotta join the team too, and maybe he never lost his arm. Maybe he has to come to the rescue at some point? I don't know.
Did Fox take Nicholas' ideas to heart for the confirmed remake? There's no word on his involvement just yet. Hopefully he'll at least get a chance to cameo or reprise his memorable role. Nicholas had child star success throughout the '80s and '90s, also appearing in A Kid in King Arthur's Court. He went on to star in the American Pie films as Kevin Myers. More recently, he had a recurring part in the short-lived TV series Red Band Society. The 38-year-old performer is also an accomplished musician.
Fans of the OG Rookie of the Year are probably wondering if Daniel Stern will return as Cubs pitching coach Phil Brickma for the remake. The actor actually got back into his uniform a couple years ago for a series of videos addressing the Chicago baseball team's real 2016 roster. Should producers consider that his unofficial audition? I think his character is ready to come out of retirement again.
With all the remakes and reboots popping up these days, let's hope Rookie of the Year stays true to its magical self. There are some things that us '90s kids consider sacred.