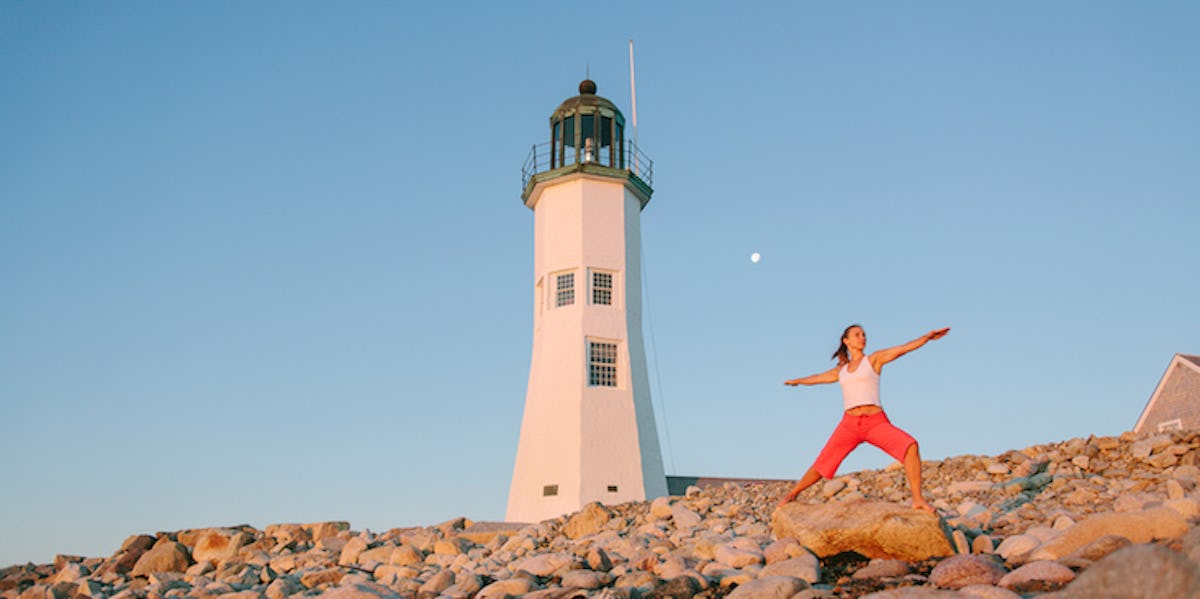 This Yoga Flow Will Help You Embrace Rebirth & Renewal Just In Time For The Worm Moon
When a full moon rises in the sky, there seems to be such a strong and powerful sense of energy swirling around in the cosmos. And since the upcoming full moon lands on the first day of March, it's the perfect time to turn a page and embrace new beginnings. If you're rolling out your yoga mat to celebrate a brand new month, including a few yoga poses for the Worm Moon in your practice will help you cleanse your soul just in time for the change in seasons.
No, my friends, that was not a typo. The next full moon is legitimately called a "Worm Moon." As weird as it may sound, the full moon on the first day of March has been referred to as a Worm Moon for thousands of years, according to TimeAndDate.com. This lunar event was commonly recognized to celebrate the new beginnings involved with the coming of the spring equinox (which is on Mar. 20 this year), and to signify the last full moon of winter. The name "worm" was given because of all of the earthworms that emerge from the soil when spring is just around the corner.
So, now that you know the meaning behind the Worm Moon, you can tap into those new beginnings with the help of this revitalizing yoga flow. Here's to rebirth, renewal, and warmer days to come!