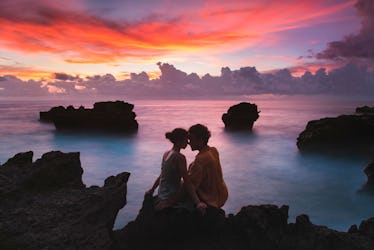 9 Under-The-Radar Honeymoon Spots That'll Have You Catching Feels All Over Again
Your honeymoon is a special way to celebrate one of the biggest days of your life. You've anticipated this happily ever after for quite some time, so it's only right to celebrate once you say, "I do." This is a time for newlyweds to welcome this new chapter into their lives by making unforgettable memories. Many of us dream of traveling the world with our one true love, so it's necessary to plan accordingly. If you're undecided on where you'll celebrate your marriage, then you might want to look into these under-the-radar honeymoon destinations.
Wedding planning is a lot of fun, but it can also be stressful AF. It's a day you've been dreaming of all of your life, so it comes with its fair share of pressure. There are so many different things to consider. Will you have a big or small wedding? What kind of dress will you wear? How many bridesmaids will you have? Will you have an open bar? It can all seem overwhelming, so your honeymoon will give you a chance to unwind and relax with your lifelong partner. You can finally escape the noise and focus on each other. These low-key places will give some much-needed rest after your big day.