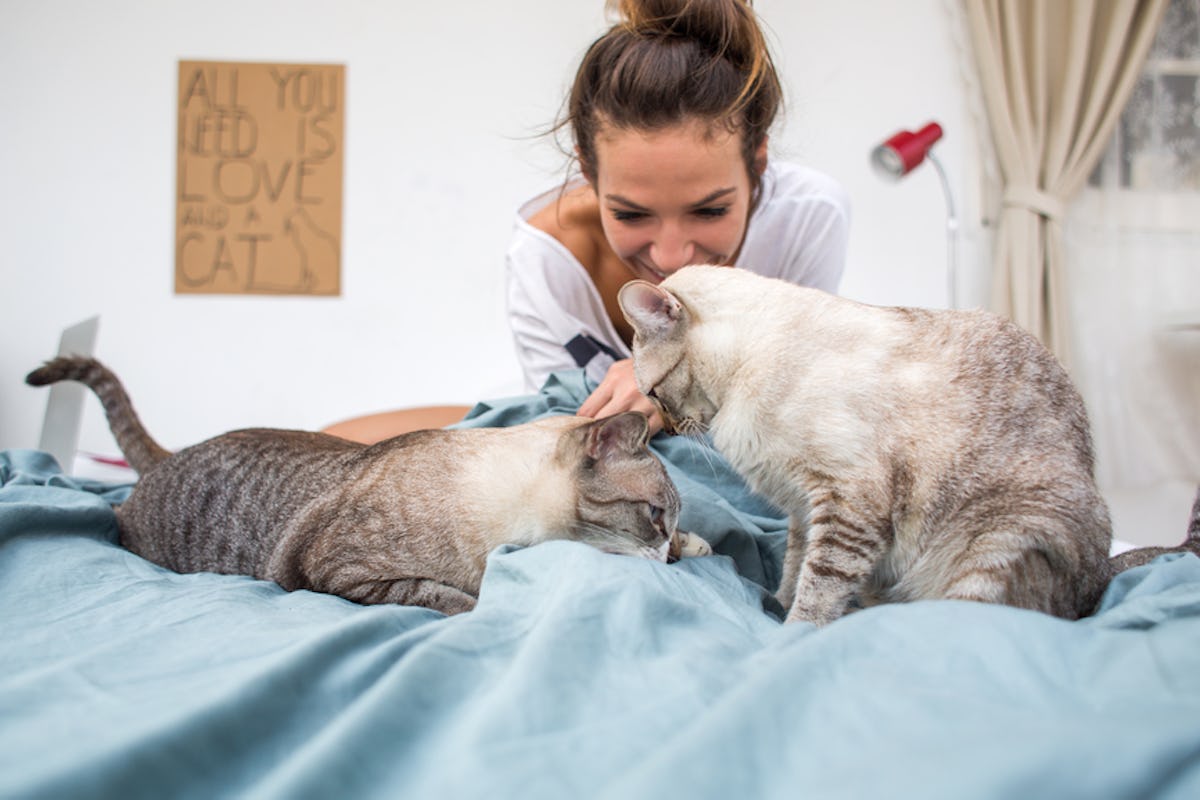 9 Things All Cat Owners Have In Common That Are Relatable AF
Cat owners are a special breed. We are so loyal to our fur babies (as they are to us), and we would do anything for them. We love our kitties, because, come on, have you seen how freakin' adorable they are?! How could you not be in love with something so fluffy, cuddly, and effortlessly cute on the regular? The world may not understand us yet, but the things cat owners have in common usually bring us all together in a proud, unified, cat-loving crew.
We know the struggles of taking care of our four-legged friends, and the joys of getting to cuddle with them every night. Cats can provide us with the best snuggles on a lazy Sunday afternoon, and endless comedy watching them chase around a laser for hours. There's a reason why cat videos are so popular on the Internet — and it's because these furry animals are pawsitively delightful.
As a fellow cat owner, I don't need to tell you what you already know, which is that cats are seriously the best. We can come together and reflect on these nine things we all have in common as cat owners, and share funny stories about our purr-fect friends. We've got catitude, and we're totally proud of it.