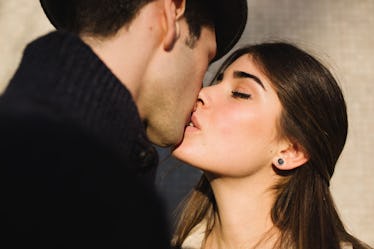 9 People Reveal The Real Reasons They Cheated, & Now I'm Suspicious
OK, so here's the hottest of hot takes: Cheating is a bummer. It's not fun to be cheated on, and often even the partner who was unfaithful ultimately regrets it. And yet, cheating happens. Maybe it's just human nature, or maybe it's just a sign that the relationship was not the right one. Whatever the reason, the best thing you can do in that scenario is chalk it up to a learning experience. Thanks to Reddit threads where people reveal the reasons they cheated you can actually get some real insight into reasons why people may be unfaithful — without having to cheat or be cheated on yourself.
Normally, infidelity is a very private and personal issue to be worked out between two people. However, when people do chose to open up about their cheating pasts, it gives us the opportunity to learn something new. For instance, you learn a lot about the dynamics of relationships that are more likely to lead to cheating. That way, if you start to sense things going sideways in your own partnership, you can recognize the signs and get things back on track. You can also get a good idea of what to look out for if you're worried your partner might not be keeping it 100 percent faithful. So, let's all take a cue from these incredibly honest folks who shared why they cheated on their partners.