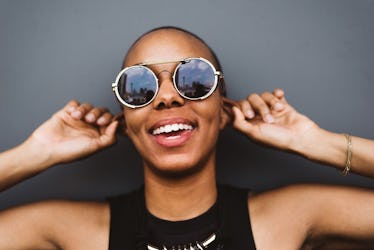 The Most Difficult Truths To Accept In Your Early 20s, In Order To Make Them Count
The truth may hurt sometimes, but in the end, you come out so much stronger once you've made peace with it. Your 20s is full of blunt truths that come way out of left field, so you have to be prepped to expect the unexpected. You'll inevitably strike out a few times, but the hard truths to accept in your early 20s are really just a crucial part of your self-growth.
As you get older, you learn that someone's honest opinion isn't always the easiest to soak up. You'd rather deal with the aftermath of the truth than waste your time trying to untangle or believe a lie, though. The whole saying the "truth will set you free" is a motto to live by, especially during the monumental decade that is your 20s.
The sooner you come to terms with these truths, the quicker you can weed out the lessons in them. Your 20s is a decade full of being a passionate student in every course life puts you through. You'll still want to make every year count, because you only get to experience your 20s once. Learning to accept any of these nine truths in your 20s will really set you free and allow you to live your best life. You can do this.