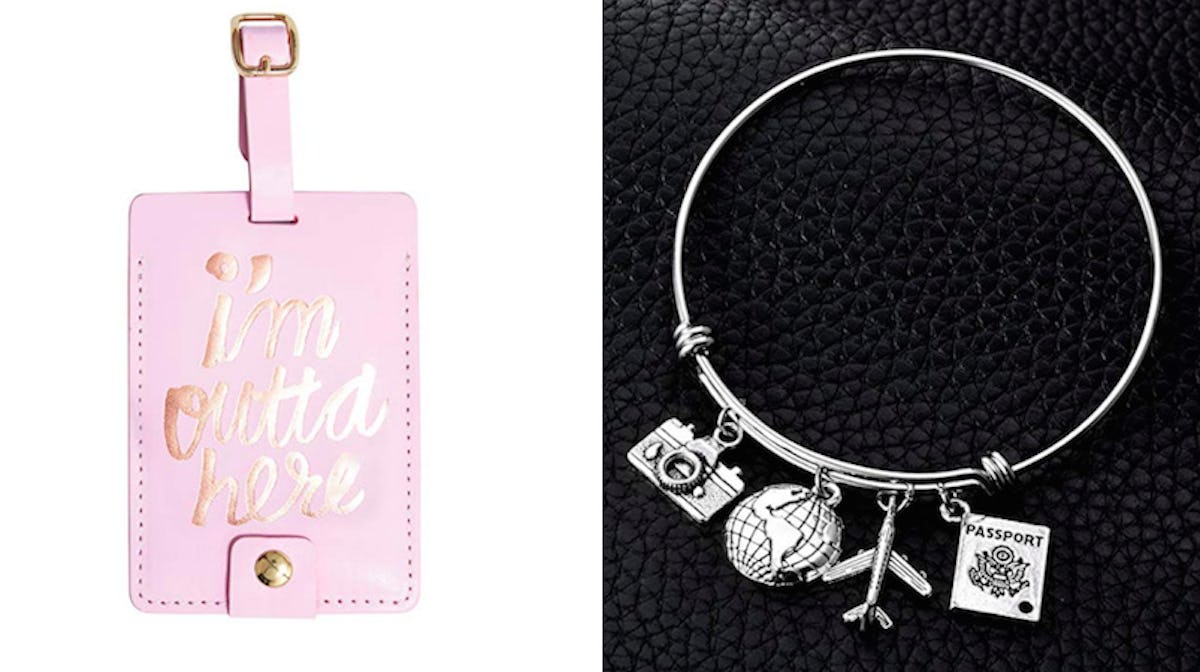 8 Travel Gifts Under $15 That Are So Perfect For The Wanderluster In Your life
It's officially the holiday season, so you know what that means: It's time to shop until you drop for family members and friends. It's an amazing feeling presenting the people you care about with presents you're especially excited about. After all, they've been there for you through thick and thin, and truly deserve the world. That's why the holidays are a great time to shower them with all the love and appreciation. So, if you have any passionate travelers in your life, they'll be obsessed with any of these incredible travel gifts under $15.
Shopping for your loved ones can be a struggle at times. Finding the perfect gift can be even more difficult if you're trying to stick to a holiday budget. Don't fret, because I have you covered with some pretty great ideas that every wanderluster will love, and they won't break the bank.
When it comes to travel lovers, there are plenty of gifts to buy that can be used at home and on the road. It feels good to jet-set in style, but it will feel even better knowing that they'll always carry a piece of you wherever they go. To kick off your shopping this season, check out these eight particularly cool gift ideas.