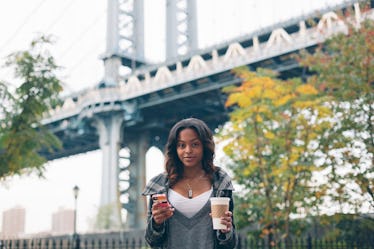 If You'd Rather Do These 8 Things Alone Than With Your Friends, You're A Real Grown-Up
Doing things without your friends by your side can be a little intimidating. You rely on them for support, and can always trust that they're going to offer you the best advice. But sometimes, you need time to figure out stuff for yourself, and there are just some things you'd rather do by yourself than with friends. That's not to say that you don't love them and appreciate everything they contribute to your friendship. It just means that you value your alone time just as much as you enjoy hanging with them — and that's totally OK.
While there are some things in your life you can't picture doing without your besties (you really need each other so you don't ugly-cry alone when you're watching This Is Us), part of growing up is learning to be comfortable with doing some other things by yourself. Growing up teaches you to be OK with taking yourself out to dinner, or sitting in a coffee shop alone with a good book. Though these things may be uncomfortable at first, you'll learn to enjoy having some activities that are just for you.
The next time you need to do any of these things, try to do it by yourself. You might be surprised at how adult it makes you feel.