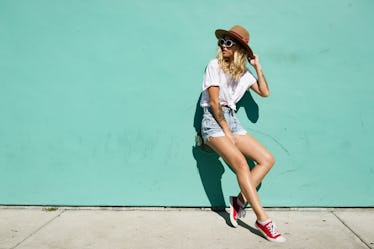 8 Things You Only Understand If You Live In California
2M media/Shutterstock
On the outside looking in, you might imagine life in California made up of palm trees, Instagram-worthy walls, trendy cafés, gorgeous weather, lots of traffic, and actors and actresses spotted pretty much everywhere. That's the vision I had before moving here, but once I actually settled in, I really experienced the things you only understand if you live in California.
Sure, California does have the palm trees, picturesque views, gorgeous beaches, and 80 degrees, but it also has a unique personality that only those who call it home, sweet home can ever understand. If you live in California, you might have a passionate opinion about In-N-Out, and know the different vibes that exist between NorCal and SoCal. Only those who call California home understand what it's really like to sit in freeway traffic for hours on end. You might even be able to pinpoint a local by the way they react to this list.
If you find yourself nodding your head and saying, "Preach," because you agree with any of these eight things, you know it's time to turn up the song "California Gurls" by Katy Perry. It's time to show off the pride you have for your state with a little dance party.