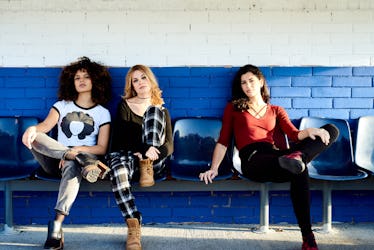 8 Things Every Procrastinator Can Seriously Relate To Throughout Their 20s
In your 20s, it seems as though everyone's telling you to slow down and truly enjoy these 10 years. After all, at what point in life will we be this carefree, unattached, and spontaneous again? Responsibilities will inevitably tie us in place, including family commitments and pursuing your career. But as for right now, the world is your oyster. I don't know about you, but as exciting as that sounds to me, it also seems like a whole lot of pressure. That's when the procrastination begins to set in. If you're in the same boat as me, there are a whole lot of things procrastinators do throughout their 20s that are relatable AF.
Procrastinating is such an easy road to go down that some of us take it everyone now and then. If you're one who takes it quite often, you know all too well that there are a few things you're probably going to keep doing the rest of your 20s (even if you swear in the moment that you'll never do them again). Needless to say, if you're chilling in procrastination station at this very moment, these eight struggles will speak to you on another level and have you saying, "Same."