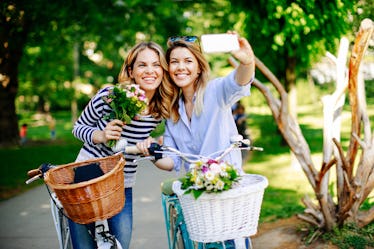 8 Things "Best Friends Forever" Will Never, Ever Get Tired Of Doing Together
We get tired of our jobs and other responsibilities, but we'll never be exhausted from spending time with our best friends. When you have a BFF, you don't question what good deed you did to deserve them, you just enjoy their presence. The things best friends do together aren't always planned, and it's hard to not cherish how those random things have simply become the uniquely routine backbone of your friendship.
As much as we want to control those other free-falling portions of our life, our best friends will never be in that category. In fact, the lack of control we have over how prosperous a friendship has grown and remains is something we never want to be constricted of. Yes, the feels are that deep when it comes to our BFF.
The feeling you get when you spend time doing everything or nothing at all is simply addicting, and you can never quite put your finger on why the two of you mesh so well together. It seems as though we all need that one person who doesn't have a dull bone in their body and is shotgun to our ride through life. Because our BFFs are so incredibly amazing, we'll never get tired of doing countless things with them. Here are eight things best friends forever do together that'll never go out of style.