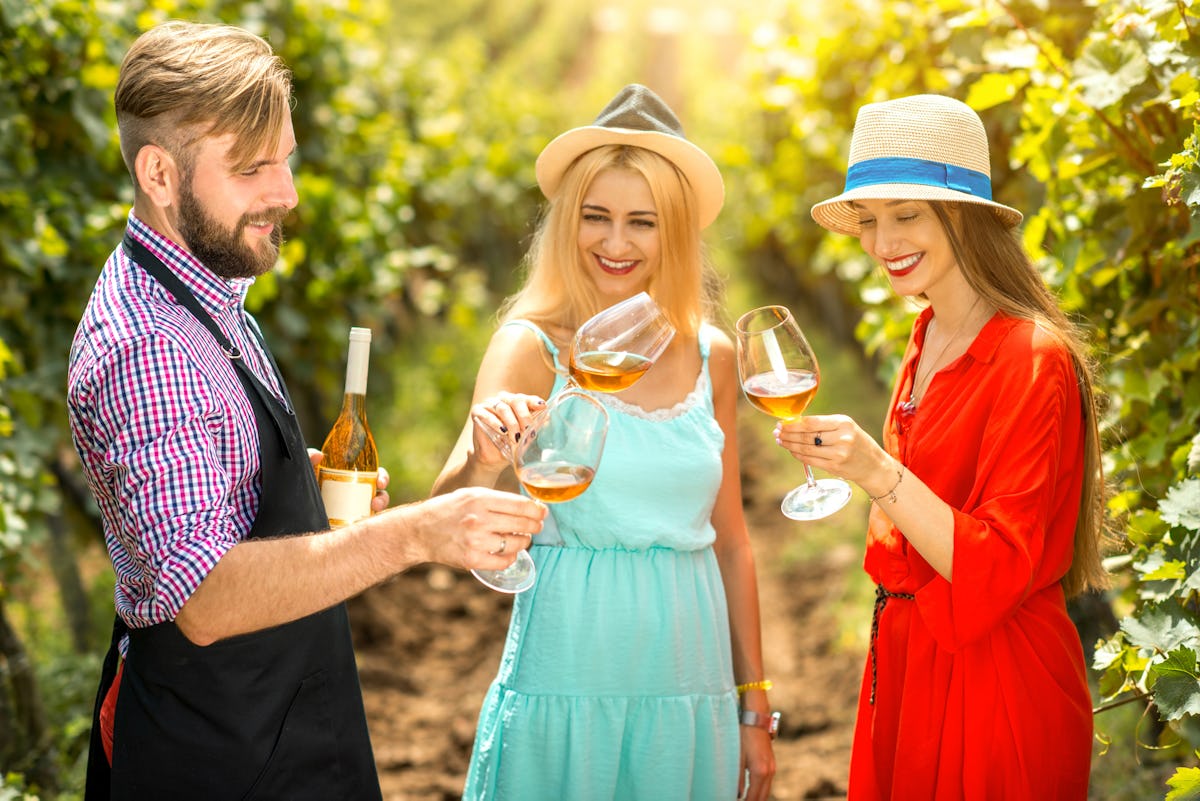 8 Legit Reasons Why You Should Drop Everything & Go Winery Hopping With Your Sis
You know how excited you would get as a kid when you found out you were going to an amusement park? That same feeling is almost doubled when you're 21 and up, and decide to go to a winery with your favorite partner in crime. A winery might not have rollercoasters, but your tastebuds are surely taken for an exciting ride every time you tip your glass. You could instantly think of reasons to visit a winery with your sis, because she's seriously the best travel partner of all time.
A winery might seem simple, but it sure does manage to get those wanderlust senses tingling. Sure, it's not a tropical jungle you need a passport to get to — but it's an adventure. From rosé to merlot, you and your sister BFF will have no problem exploring the views and the tastes associated with visiting a winery. Plus, you'll snap some pretty classy selfies among the vines.
Your sis is your raise a toast partner for real. Luckily, you'll have more than one option to explore with your favorite lady by your side. Not that you need much convincing, but there are many reasons your sis should be sipping with you during those winery adventures.