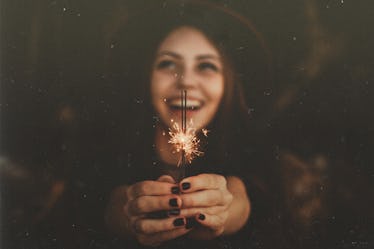 8 Promises To Make Yourself For 2018 To Bring Positive Vibes Your Way
I know we are all tired of hearing that "new year, new you" stuff when New Year's Eve can be seen not too far off in the distance. The concept is a little skewed, but the idea of rejuvenation is there. You're not going to be a whole new you just because of the New Year, and that's why there are promises to make yourself for 2018 when that ball inevitably drops.
Don't necessarily label these "resolutions," either. Some of us tend to not follow through with all of those. Promises to yourself are a lot like that whole unbreakable vow stuff in Harry Potter. Yes, I went there, muggles. Promises to yourself are just that heavy.
You know yourself better than anyone else, so making promises to yourself means something totally different than if someone else was promising something to you. All of the weight is on you, and you know what you are capable of mentally, physically, and emotionally. You set or break the limits you make for yourself, and that's why you're the perfect person to set the real changes you want to make. It's about to get super real, but if you're up for looking a little deeper inside this New Year's Eve, you might end up promising yourself some legit things.