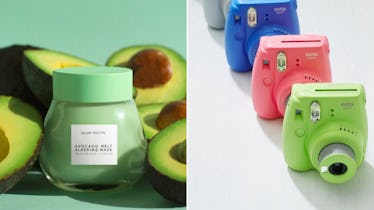 8 Practical & Fun Stocking Stuffers For Your Roomie, Because She's The Best
I'm not going to lie, finding the perfect Christmas presents for everyone on your list can be a real struggle. Over the years, I've found that many people would much rather either receive gift cards so they can buy exactly what they need, or they want to receive something practical. I'm sure you and your roomie are no different. If you're stumped on where to begin on your gift shopping list, here are some of the most practical stocking stuffers for your roommate that will put a smile on their face.
Your roomie likely doesn't want a ton of clutter around your place — you don't, either — so it's in both of your best interests to pick out some practical gifts they can use throughout the year. Depending on what you find, exchanging stocking stuffers is also a great idea if you're trying to stick to a budget this year. Your roomie will be so happy with what you give them, and you won't be breaking the bank too much (and neither will they). It's a win-win.
From headphones to bath bombs, here are my top picks for some of the most practical gifts you can give your roomie this Christmas. Happy holidays, all!