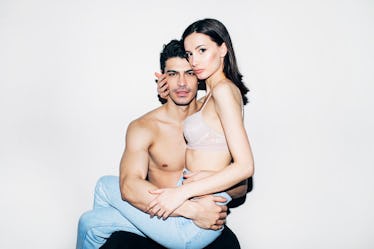 8 People Reveal The Lessons They Learned After Cheating On Their Partners, & Whoa
Cheating on your partner is totally not cool. It's a betrayal of trust and usually results in the end of a relationship. But are there any upsides to stepping out on a partner? Is there a way to put a positive spin on it? Well, the one thing that might be considered a silver lining is that it can be a real learning experience. And if the lessons people learned after cheating on their partners helped them become better partners and people in the future, well, that's a good thing, right?
OK, maybe it's a stretch to call it a "good thing," but the reality is that sometimes, people cheat. People you like, people you love, maybe even you — or even me. I've cheated in the past and I definitely walked away from the situation having learned some tough life lessons about the grass not being greener, especially if you do love your partner. So, treating cheating as a life lesson to apply to your future can actually be a net positive — eventually. And it turns out I am far from being alone. In a recent thread, Redditors who have cheated were asked what they learned from their experiences of being unfaithful to a partner. Their answers were, well... they were illuminating, to say the least. Here's what they had to say.