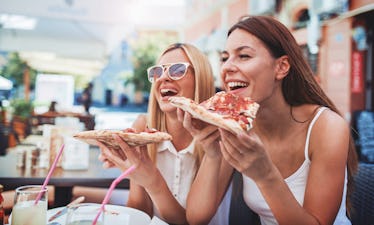 I've Been To Over 200 Hotels & Determined The Ones With The Best Restaurants So You Don't Have To
One of my favorite parts of traveling frequently is being able to try different types of foods. I'd best describe my palate as "adventurous," and I jump at any opportunity to expand my culinary horizons. And while trying new foods in quaint hole-in-the-wall restaurants is a wonderful experience, sometimes, I'm just too tired to leave my hotel, so a decent restaurant inside the building is a plus. (Stellar room service options deserve huge bonus points as well.) I've visited more than 200 hotels in my life thus far, and based off my experience, these are the hotels with the best restaurants (in my personal opinion).
Hotel restaurants are a convenient option, especially if there aren't any around the hotel I'm staying at, or if I'm in the mood for a little late-night snack. The hotels that stand out in my mind are the ones that offer unique dining experiences without having to leave the building or even your room. I love the places that fuse local cuisines with other flavors, as well as ones that truly embrace the heritage of the area.
If you happen to find yourself at any one of these hotels around the world, do yourself a favor and try out these restaurants for at least one of your meals. I promise you won't be disappointed. Bon appétit!