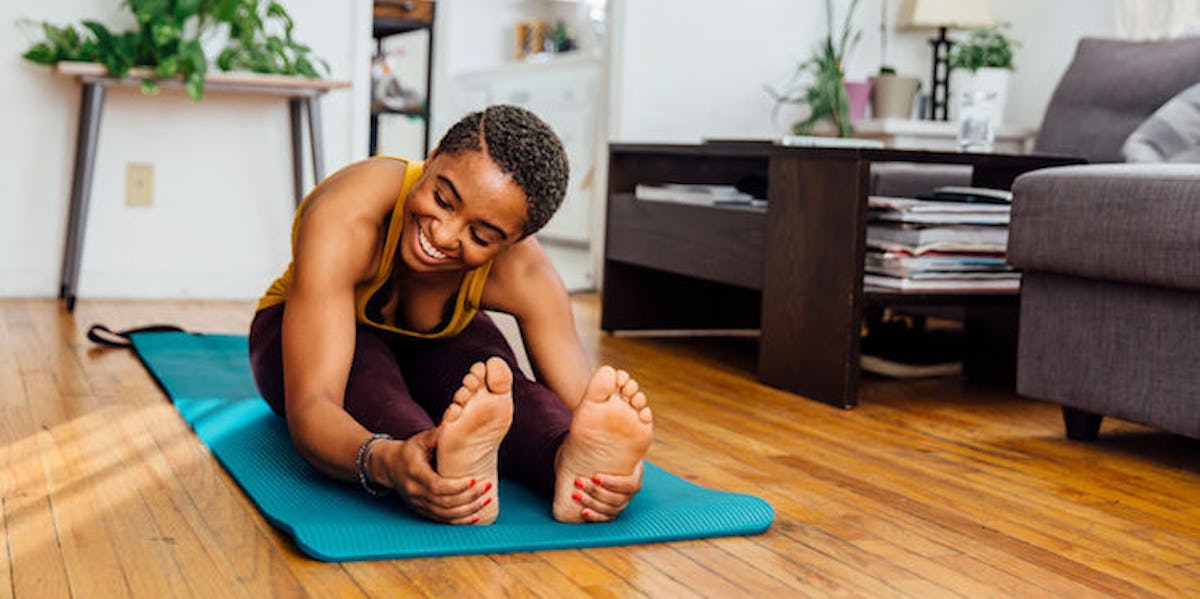 Everyone's Dealt With These 8 Embarrassing Things In Yoga, So Don't Even Sweat It
Going to yoga class is one of the most blissful forms of self-care you can provide for your body, mind, and soul. Any yogi who regularly stretches it out on the mat knows the feeling of pure, euphoric relaxation that sets in after a few deep breaths and fluid movements. However, just because yoga is typically a super ~zen~ experience, that doesn't mean there aren't some embarrassing moments in yoga class from time to time, too. These awkward instances will probably make you cringe or turn beet-red just by reading about them, but honestly, anyone who's practiced yoga has definitely experienced them, too, or is bound to experience them at one point or another.
As a long-time yogi and teacher myself, I can confidently say that embarrassing moments in yoga truly never stop happening — that's just life. The thing is, though, when you're a beginner, you might want to move to Sweden, dye your hair, work on a goat farm, and reform your entire identity when you, say, fart in plow pose (totally not speaking from personal experience here). But if you decide to stick it out and show up to the next class, you'll quickly realize that everyone has experienced an embarrassing yoga moment of some kind atop their own mat, and it's literally nothing at all to stress about.
Take these eight relatable, embarrassing yoga moments, for instance. Talk to just about any yogi, and I'm willing to bet they'll knowingly nod and recall the moment that they did one of these exact cringeworthy things in class, too — but hey, they lived to tell the tale, which means you definitely can, too.