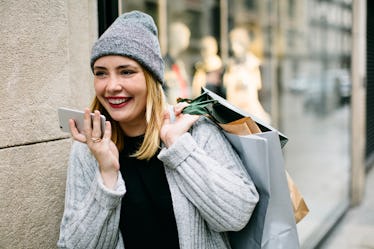 8 Black Friday Fitness Deals You Need To Take Advantage Of While You Still Can
Shopping malls are obviously a fashionista's stomping ground all year long, but that's especially the case the morning after Thanksgiving. Sephora and Ulta tend to beauty gurus on the hunt for a bargain fix, and gamers can get lucky in stores like Best Buy and Game Stop — but what about those of us pursuing that #FitLife? If you're committed to the cause, Black Friday fitness deals are yours for the taking; you just have to know where to look for the best steal.
Maybe it's because workout equipment and athleisure pieces aren't exactly on everyone's radar when it comes to shopping, but I promise, if those items are on your list, a little bit of research goes a long way to finding some killer Black Friday deals. Rest assured, fitness brands are going all in on the Black Friday phenomenon, and they're making their move to get on your radar.
Considering health and wellness has blossomed into such a huge thing on social media platforms in recent years, fitness labels have taken their cue in being strategic with their sales. My advice would be to look out for discount codes on your favorite bloggers' Instagram and YouTube bios, in addition to signing up for email alerts on the latest discounts. While you're putting in the groundwork, check out some of these Black Friday fitness deals you won't want to miss out on.