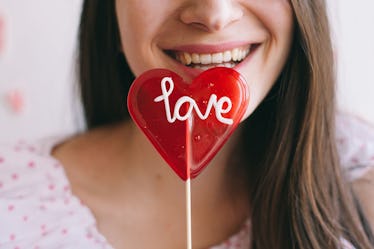 7 Ways To Treat Yourself This Valentine's Day If You're Alone, Because You Don't Need A Boo To Celebrate Self-Love
Valentine's Day can be a rough holiday if you're single. It's hard to avoid the advertisements and general fuss that surrounds the holiday, from commercials on TV to the billboards that line the sidewalks and highways. But just because you're single on Valentine's Day, it doesn't mean that you can't celebrate love — self love, that is. There are a ton of different ways to treat yourself on Valentine's Day if you're alone, and here are seven of my personal favorites.
Self love is something that can — and should — be celebrated at any point throughout the year. You deserve it, and it's a perfect way to cheer yourself up whenever I'm feeling down. It's a perfect treat for you, and especially on Valentine's Day. It can be easy to feel down if you don't have a boo, but trust that everything in your life is happening at its own pace. The universe has a big plan for you, and you're exactly where you're meant to be, even if it means that you're single this Valentine's Day.
If you're looking for ways to celebrate the holiday and give yourself a little bit more self love than usual, here are just a few of things to consider. Trust me, they're worth the investment.