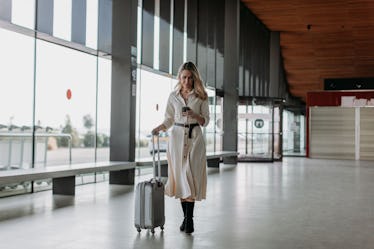 7 Unspoken Rules To Follow On A Plane For The Best Flight Experience
I fly at least eight times a month and still find the overall process stressful. (Don't even get me started on going through security, dealing with the long lines, and boarding the plane.) But even though I don't necessarily like flying, I've found some tricks to help make the whole process a little bit easier. These also include a few unspoken rules to follow on a plane — both for myself and for other passengers — that'll very well make for the best flight possible.
From giving the person in the middle seat both armrests, to only boarding with your group, if everyone on a flight followed these seven tips, I believe the whole process would be much less stressful. Frequent flyers might know these rules are kind of a given, but it's definitely difficult to make sure everyone follows them. Speaking from experience, I never want to be the person who tells other people what to do on flights, but I do know that these few unspoken rules really make a difference when they're followed.
So, the next time you're headed out on a flight, keep these few things in mind. I promise, following these rules will make a huge difference for everyone on the plane with you.