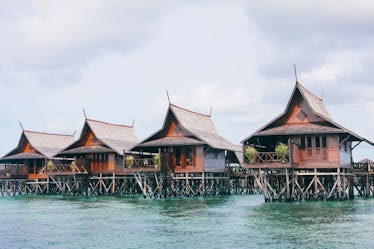 The Most Unique Places On The Planet To Stay When You're Tired Of Typical Hotels
When it comes to planning a trip, finding accommodation is a major part of the fun. You're basically selecting a temporary home for the entire duration of your stay, so it's gotta be cozy! It's important to select a place you feel comfortable returning to after a long day of traveling. However, you can easily be overwhelmed by the plethora of options available when you browse the internet. Fortunately, there's no need to stick to the standard hotels these days. Why not branch out and book a place with more character? Here are some unique places to stay when you're tired of the typical hotel.
It's totally possible to book accommodation that feels like an experience in itself. Some places are so exciting that you'll find it difficult to go out and explore. When you can sleep in igloos and tree houses, why would you opt for a standard hotel? You'll have a blast chillin' as you sleep under the stars in a bubble, or wake up to giraffes outside your window. You'll remember the place you stay as being a major part of your trip, instead of just being the place that you returned to rest at the end of the night. You could leave with some incredible memories and Insta-worthy photos if you stay at one of these places during your next trip.