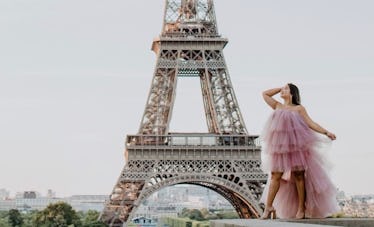 7 Tourist Spots In Paris You Absolutely Have To See
Out of all places I've visited in the world, I'd recommend Paris time and time again. As someone who loves experiential traveling more than pretty much anything else in my life, sightseeing through the City of Lights is the main way to my heart. My list of tourist attractions in Paris you shouldn't miss guided me through my first trip there, and will continue to guide me through future trips when I return.
Paris is full of incredible architecture, eateries, boutiques, and sights to see, so it can be difficult to narrow down which parts of the city you should visit — especially if your time there is limited. When I went for the very first time, I only had four days to explore this amazing destination, and this list couldn't have come in more handy.
While I made an effort to see even more places than the ones included on this list, I found these sights were the ones that really made the trip so memorable for me. So whether you're heading to Paris for the first time or you've been there on several different occasions, here are seven different sights you should try to visit every time you go. Bon voyage.