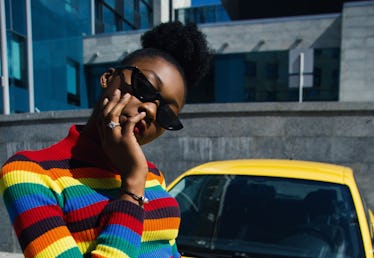 7 Times To Use A Clapback For The Most Fulfilling Kind Of Closure In Your 20s
Photo by Melody Jacob on Unsplash
You've likely seen some pretty epic clapbacks before on your social media handles. They're the ones that make you snap your fingers in a "Z" formation, say "yassss" a dozen times, and feel every degree of that burn the opposing person seriously deserved. So, how can you skillfully use the clapback technique in your own life? You'll instantly know the times you should use a clapback, because your gut will point you in the direction of sticking up for yourself and tactfully putting that person in their place.
Most of the time, you don't even know that what you did or said was a clapback until it's all said and done. If the utter defeat on the person's face isn't enough, you feel like you shut down whatever negativity this person was directing at you.
In your 20s, a successful clapback could give you so much closure. Whether it's said to an annoying neighbor or a sarcastic friend, a witty comeback is a short, but sweet, way of relieving yourself of the emotions you want to express. Think of it as a verbal form of healing that defends your honor in the process. You don't need me to tell you that you have the ability to crush the perfect clapback, because these seven instances in your 20s are proof enough.