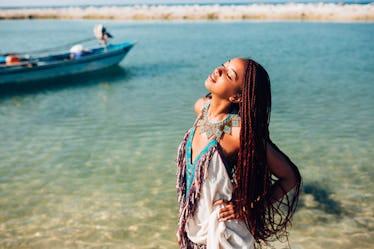 7 Travel Goals That Are Necessary For A Dreamer's Bucket List In Their 20s
If you catch yourself daydreaming and staring out the window, longing to be someplace other than where you're currently at on the grid, you're not alone. Every traveler, dreamer, and wanderer alike can't help but think about how grand the world is. We're curious about all of the plans it has in store for us. There are so many beautiful gems across the globe to explore, and time seems to get the best of many of our dreams. As we try to balance our hectic schedules, pay the bills and maintain a social life, all while staying afloat, traveling might take a backseat for awhile. Whether your wallet is pulling the reigns on this decision or not, there are some things to do around the world you must add to your 20s bucket list.
A very wise person once said, "Travel is the only thing you buy that makes you richer." It's essential to make time for the fulfilling experiences life grants us, because they don't come around on a daily basis. Whether you travel with friends, family, or with a significant other, there are so many beaches, mountaintops, caves, sunflower fields, and country roads that are calling your name. In your 20s, the ball's in your court to try to reach one, if not a few, of your travel goals. Here are some ideas to get you started.