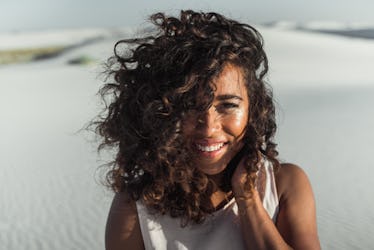 7 Things That Just Don't Bother You Anymore When You're Truly Happy With Your Life
Have you ever felt so stuck? Sometimes, work can be a total drag, and nothing exciting seems to be going on outside of work. Then, all of a sudden, things just fall into place. You're making plans you love, surrounded by great people, and are genuinely happy. Everyone goes through moments like these, where you flow in and out of contentment. When you're fulfilled in your life, for more than a moment, you're secure in yourself and there are things that don't bother you anymore when you're truly happy.
Now, being happy doesn't have to mean you're making bank and living the extravagant life on the reg. Happiness is different for every single person, and once you find that headspace, everything fades away. Maybe that means you got out of a bad friendship. Or maybe you stopped reaching for things you didn't have and focused on what you're already so blessed with. There are many ways to find contentment and once you do, the small stuff goes away.
See, when you're fulfilled with life, things that may have gotten on your nerves before don't mean anything to you now. You're full of life, ready to take on the next thing, and you cannot wait to just live each day to the fullest. Cheesy maybe a little bit — but you feel lighter and more open when you can be yourself and enjoy what matters.