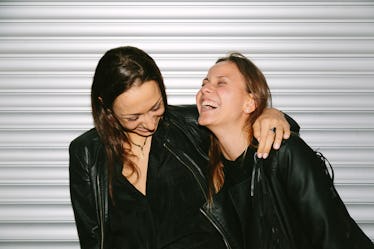 7 Things Sisters Who Are Best Friends Do To Stay Close Now & Forever
You and your sis are literally homies for life. Let's be real here — she completes you, and you wouldn't want anyone else by your side through the ups and downs of life. It may have taken some time for your relationship to be what it is today, but you got there. Sometimes the two of you still fight, but for the most part, you've got this adulting thing down pat. But being mature isn't all it takes to keep you and your sis best friends for life — there are quite a lot more things sisters do to stay close now and forever.
As easy as it looks from the outside, you probably know from experience that it takes work for you and your sister to stay as close as you are. It's the best relationship in your life for a reason, and it's because it takes effort on both ends. The two of you make it look easy, but the truth is that it's so much easier to bicker than it is to be friends — but being friends is what makes it worth it.
So if you're BFFs with your sis, you appreciate truth: All sister duos know these seven things keep you two together when other things are pulling you apart. After all, even maintaining a friendship with your sis takes time.