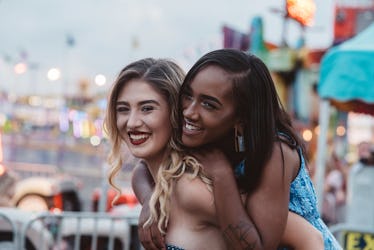 7 Things Best Friends Do Every Day If Their Friendship Is Built To Last
A BFF bond essentially consists of four things: you, your girl, and the time and energy you dedicate to the friendship. Luckily, the habits of keeping your friendship alive come pretty naturally because you're dealing with a truly awesome human being. There's no limit to the things best friends do every day to ensure that their BFF status remains in tact.
Every BFF situation is different, but if you have one, you know that you're always willing to go the extra mile for your girl. Now, these things aren't necessarily over-the-top all of the time. There can be countless little things that you and your BFF do because effort of any kind isn't overlooked. You know what these things are because if they stopped, you'd notice immediately and enforce damage control or extra TLC.
Whether you're together or far apart, once you've got your grips on someone worthy of the BFF title, you aren't giving it up. Your friendship is a lot like a plant; you have to tend to it if you want it to flourish and grow. So, if you know without a doubt that your BFF friendship is real, you two probably do these things practically every single day.