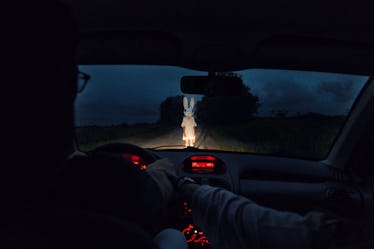 7 Spookiest Places To Visit In October For The Most Thrilling Road Trip Of A Lifetime
Any Halloween enthusiast will tell you that you didn't really do October right if you didn't experience at least one spook or two. When you're a thrill-seeker, you know that October truly marks one of the creepiest months there is. You live for the ghost stories and the spooky places to visit in October, because is there even a better example of a Halloween-themed road trip?
The haunt is about to get so real, and nothing beats traveling to see the origin of a town's cryptic ghost story. Some of these places are filled with stories of crime or unsettled business from the souls that never truly left. All over the nation, these establishments sit and wait for people like you to flip through the pages of their stories.
Road trips are already exciting as heck, so just imagine your destinations being paired with a ghost tour or creepy overnight stay. There's no telling what you'll hear, see, or feel in a place that's notorious for paranormal activity. Who knows, you could end up bringing home a ghost story of your own. Keep your eyes peeled, because there's no telling whether or not a translucent friend will call shotgun in the front seat after you visit these seven places.