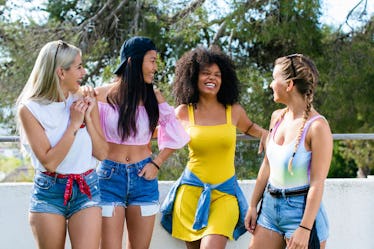 7 Signs You've Outgrown Your Hometown Friends & It's Time To Spread Your Wings
Your hometown will always represent where you're from, but the friends you have there aren't necessarily meant to stick in your life for the long haul. First off, let's give a solid kudos to hometown friends, because they help shape who you are to a certain extent. You're always growing, though, and not everyone is meant to be part of your future. The signs you've outgrown your friends from home will become more and more apparent as you continue to grow and evolve into the person you want to be.
You don't regret those summer nights hanging out by the beach or the many friendship bracelets you made together. You love the memories and fun times you had at prom, during winter breaks, and at all of your favorite spots. But it's time to grow, and friends either grow with you or apart from you.
Fading out of a friendship doesn't always have to be a messy affair. People grow distant over time, and the best thing you can do is remember the good times and know that it's a normal process. If you're on the fence about how tight you still are to your hometown friends, these seven sign should clue you in.