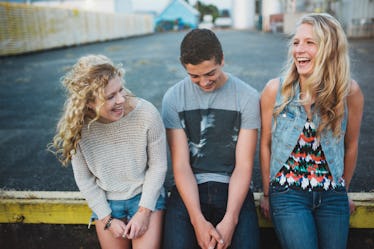 7 Subtle Red Flags Your Sister Doesn't Like Your SO & Yes, It Really Sucks
Your sister has been there since you first started dating, and has never failed to offer up her honest opinion. When you finally settle on the person you think is perfect for you and your sister doesn't really like them, it's devastating AF. It might not seem apparent at first either, because you're used to her getting along with everyone, but those signs your sister doesn't like your SO will catch up to you sooner or later.
You would never choose sides, because that's so elementary school and she's too dope to ever make you do that. But if you're close to her, you will peep the changes in her behavior. And because she would never want to strip you of something that makes you happy, she has likely been reluctant to bring her grievances up to you. Yeah, she's pretty selfless as hell.
A relationship should never shatter or break your sisterhood, but coping with your sister not liking your SO is tough. Again, you might not know at first because outing you for something that's not your fault isn't her style. Sadly, it might be more of a suffering in silence thing early on, but you can catch on if your sis is doing most or all of these things.