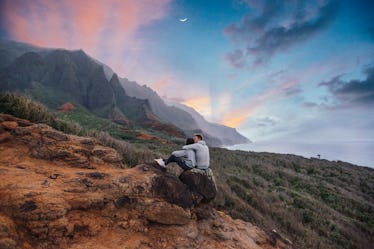 7 Most Romantic Destinations In The Country To Visit With Your Partner This Summer
From the Taj Mahal in India to the scenic cafés in France, there are tons of obvious romantic vacation spots around the world. Don't underestimate America, though. When it comes to the United States, romantic getaways are surprisingly abundant. Maybe you're an active couple who love to hike, or perhaps the two of you would prefer strolling through quaint small towns. Whatever your definition of romance, this list has a perfect U.S. destination for you and your S.O. to visit this summer. From the filming location of The Notebook to the backdrop for Jurassic Park, the list below includes a variety of romantic locales across the country.
Summer will be gone before you know it, so start planning with your partner ASAP. Book your plane tickets, pack your carry-on bags, and charge up your cameras and phones. You'll definitely want to capture every exciting moment of your couple's trip for your friends and family back home. If you have the time and money, you can even try to visit more than one of these lovebird-worthy destinations. Or, pick one spot for this summer and save the other for the winter holidays. Each of these seven vacation spots are all to-die-for, so you can't really go wrong.