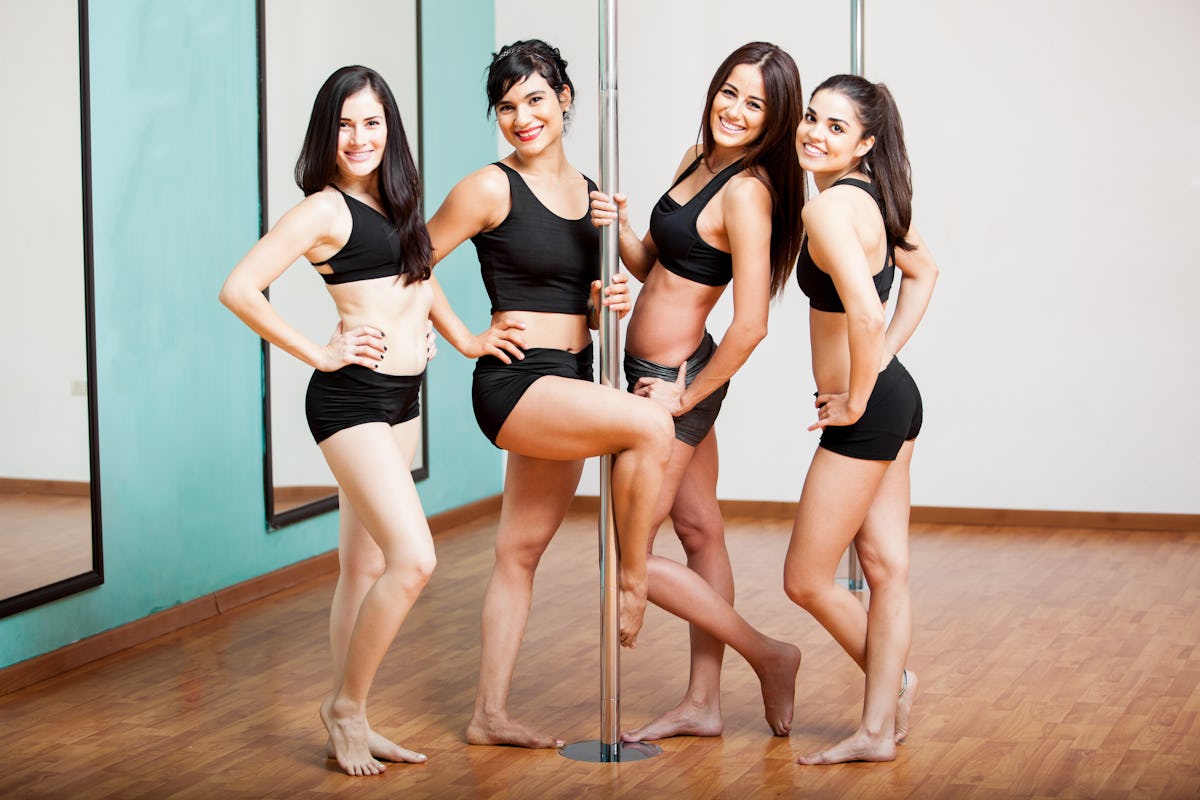 These Pole Dancing Classes Are Here For Your Bride Tribe's Next Girls' Outing
It's time to mix up your bachelorette party ideas and hit the poles. Pole dancing might not always be perceived as a go-to bride tribe festivity idea — but that's probably because you haven't gone to or researched those pole dancing classes that are not only fun, but seriously work you out.
If you actually look at a professional pole dancer or an instructor, you learn very quickly that their upper body strength is impressive AF. You can't forget about how much muscle their legs have to have as well. Obviously, people got the memo, because pole dancing classes have sprouted up just about everywhere — and that means you and the bride tribe have got to get a move on which ones to attend. It'll bring all of you ladies together for an afternoon of solid memories.
Even if the last time you attempted to climb a pole was when your tetherball got stuck in middle school, don't be intimidated. They're so, so fun and entertaining. A lot of the instructors and fellow class attendees welcome all different levels. You and your bride tribe will have the time of your life and also break a sweat if you try out any of these classes.