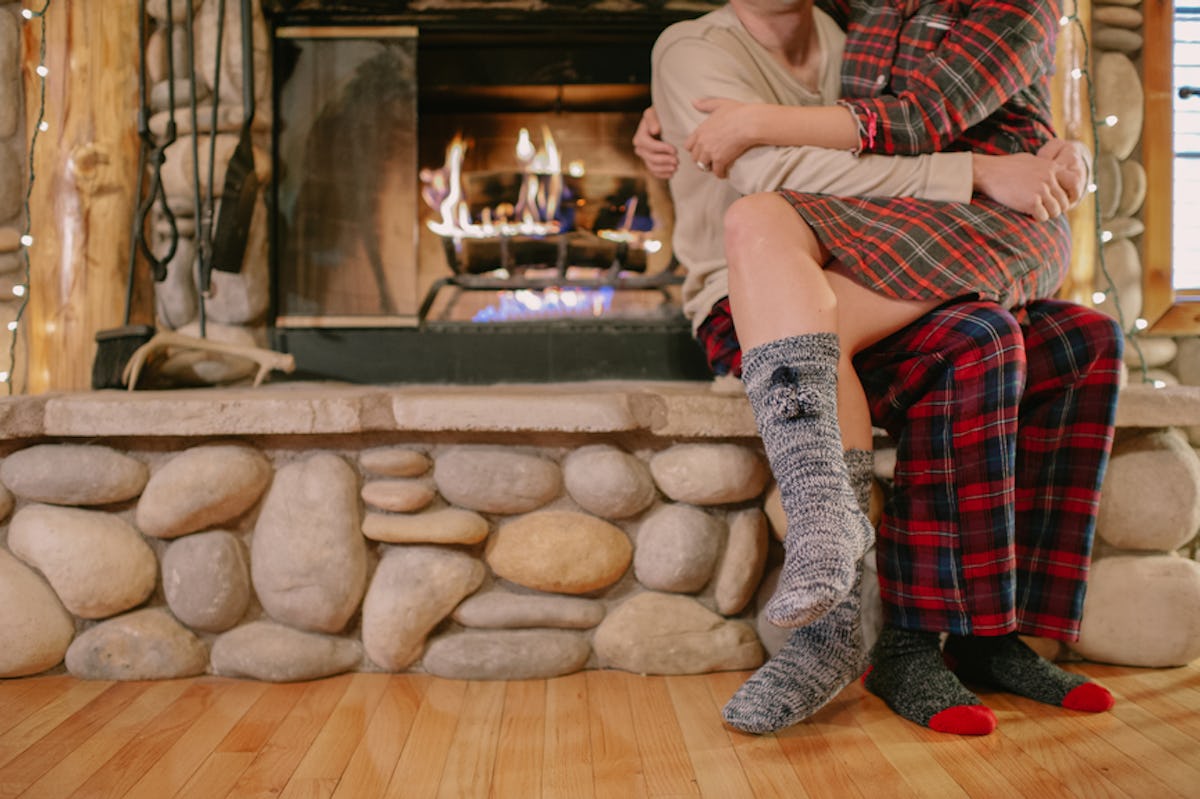 7 Naughty & Nice Christmas Pajamas To Wear With Your Person This Season
With all the glitz and glamour that comes with it, the holiday season provides opportunity for so many memorable things. There's all the fun that comes with snow (snow angels, snowball fights, hot chocolate, and tasting snowflakes), there's decorating, baking more cookies than you can count, and, of course, there are the countless options to choose from for Christmas pajamas. Christmas just isn't the same if you don't have matching PJs with someone special in your life, am I right? This year, make it official and grab a pair of naughty and nice Christmas pajamas to share with your person.
Your person, especially during the holiday season, is your other half. You rely on each other during the hard times and the good, right? Now's the time to celebrate them and your relationship, whether your person is your BFF, your S.O., or your sister. The bond you share is special AF, and it deserves to be commemorated with some festive feeling pajamas.
So this Christmas, don't wait for the cold to get decked out in your holiday best (or comfiest). These eight naughty and nice pajama sets are perfect for all the "my person" duos out there. And, bonus: they make really great Instagram photos for your holiday-themed feed.