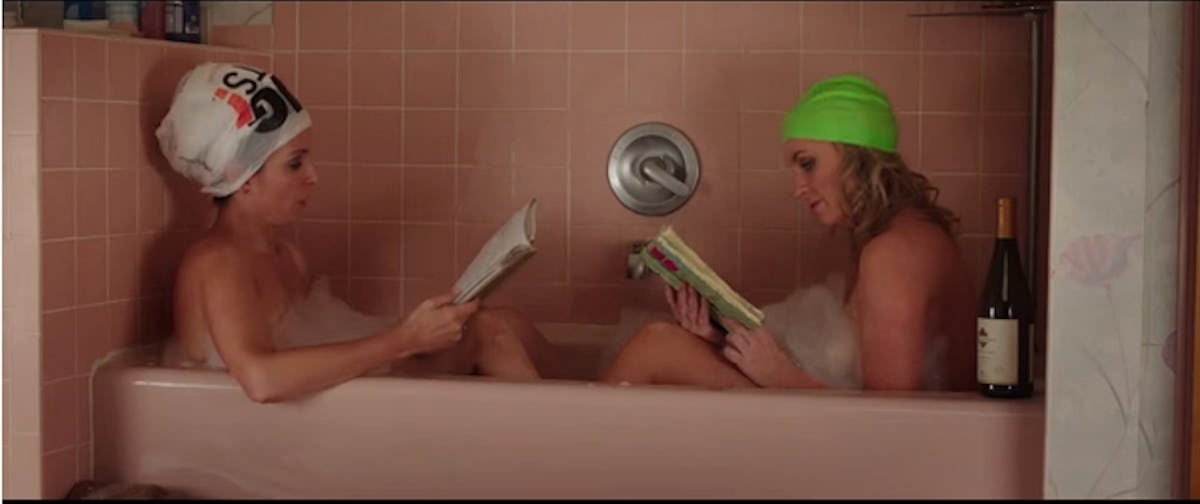 7 Movies About Sisters That'll Give You & Your Fave Human All The Feels
When you hear, read, or see any story about sisters, it's almost inevitably something that will give you major feels. Although, movies touch a totally different nerve for some reason. Movies about sisters will almost always uncannily have you running to find your other half and hugging her like there's no tomorrow.
Producers know exactly how to pull at our heartstrings when they depict a solid, beautiful sister, sister relationship on the screen. If you have a sister, every accurately-portrayed scenario has you wiping your eyes or showing gratitude toward your sis. And even if you don't have a sister, these films will make you wish you did, just so you could lean on their shoulder and critique each other's happy cry face.
The roots of sisterhood run deep, and although I don't have the upper body strength to dig and find their pure origins, I'm always here for that sisterly love. The bond is unbreakable, and some of us have the pleasure of building and adding to that secure relationship every single day. Any of these amazing flicks involving a bond between sisters are worth watching with your favorite person, or your actual flesh and blood.