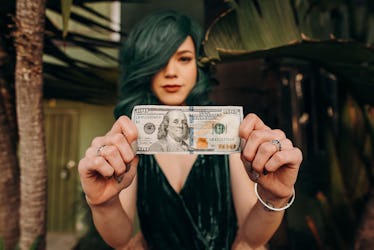 You Need These Quick Ways To Save Money For Your Vacay
You've been waiting for what feels like forever for your vacation to get here. You might have a countdown going strong, and you're crossing off the days on your calendar. Now that it's fast-approaching, you're in panic mode to make sure you're totally ready to hit the road. You saved up a lot of money in order to go on your trip, but it's not just about paying for it. You want to make sure you have extra spending money for souvenirs, experiences, and food. That's why you need some last-minute ways to save money for vacation.
I get way too hyped about big trips, and I definitely don't have the patience to remain calm. That's why I usually put off thinking about vacations until the very last second. That's only a problem when I quickly realize I need to start saving money ASAP.
If you're in the same boat as me, these seven money-saving tips and tricks will help you out. It may seem like small savings here and there, but by the time you're hopping on the plane or driving off, you might have all the money you need to pay for any fun surprises that come your way.