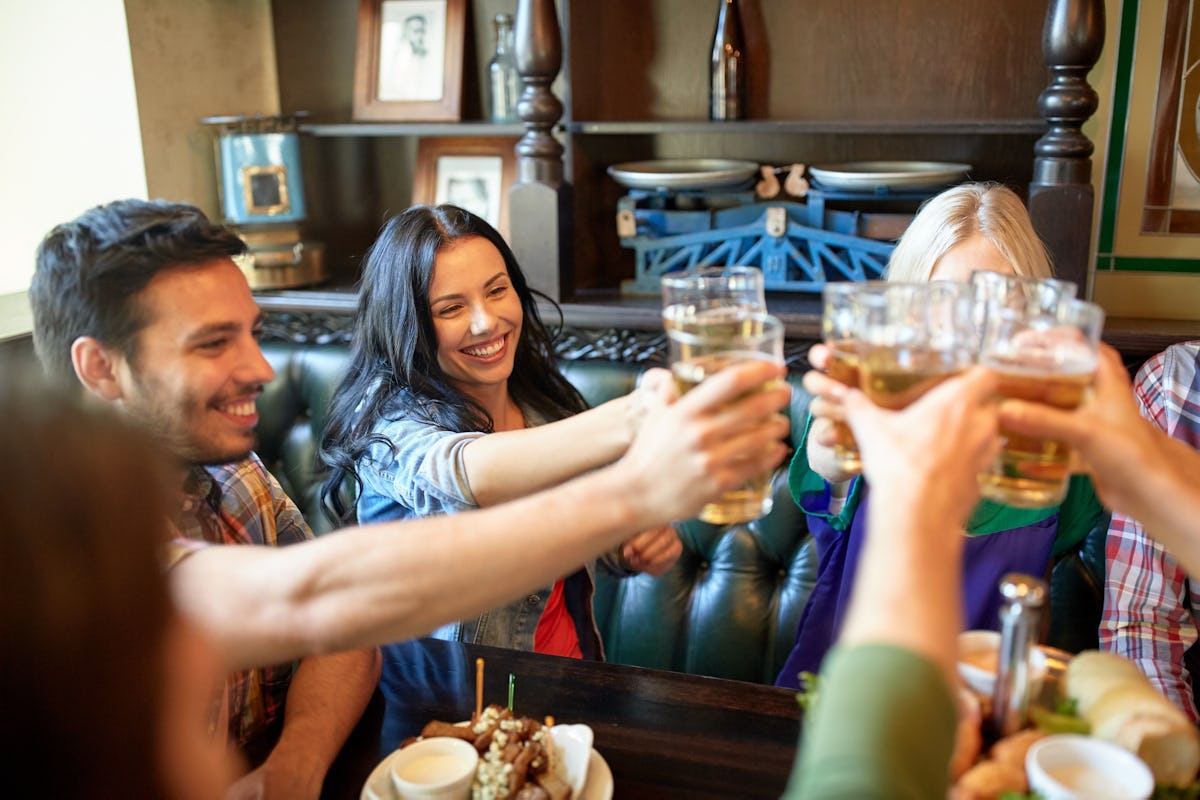 7 Fun Friendsgiving Drinking Games For You & Your Crew To Sip On
Is it really even a Friendsgiving without a few celebratory cheers? We are totally in our zones catching up with friends on this special occasion, and if you're 21 and up, that most likely means taking a few sips to further relax. Experimenting with fun Friendsgiving drinking games between courses will be so entertaining with your group, because you're all the perfect amount of hilariously competitive and laid-back.
Whether you're the beer pong champ or you like to sip your wine and cheer on the sidelines, you're probably not opposed to participating in a drinking game or two with a group of your favorite people. These games can be completely made up or learned from the bests (aka, masterminds on the Internet). Either way, you have to incorporate some sort of drinking game at your Friendsgiving as a form of entertainment. And if you want to stick with water or soda, that's fine as well.
Having games is honestly the best way to let the fun times flow, while making new memories and inside jokes with your mains. Of course, someone may very well be a sore loser. But, no one will be pouting for too long, because duh, it's Friendsgiving. So, before you simply pull out the Scrabble board, consider spicing things up with a couple of friendly drinking games this year.