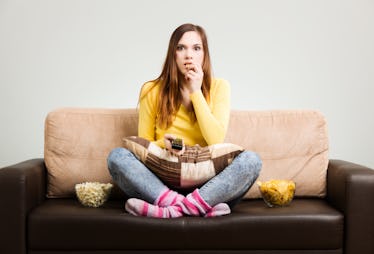 7 Dramatic Shows On Netflix To Watch If You Love 'Grey's Anatomy'
When is comes to dramatic shows, Grey's Anatomy takes the whole damn cake on giving us all the feels. Why do we love those shows that shove devastation, twists, and turns, into our lives? Well, it doesn't stop at Meredith Grey and Cristina Yang, because dramatic shows on Netflix are just waiting for you to stream and laugh and cry over at the same time.
The reason dramatic shows tug our heartstrings is mostly because we fall head over heels in love with the characters. For example, the idea of having "your person" from Grey's Anatomy still gives us the chills and makes us want to hug our best friends for an eternity. The writers for these shows must take a special course on how to make us feel so involved in these shows that we are so empathetic and in tuned with every single thing that goes on.
Seriously, these shows drive us crazy, and we never leave feeling the same way after watching each episode. They're that influential in our lives — maybe even more than we like to admit. So, if you're ready to saddle up for another ride of sobbing and uncontrollable laughter, check out other dramatic shows on Netflix that are worth watching, like right now.