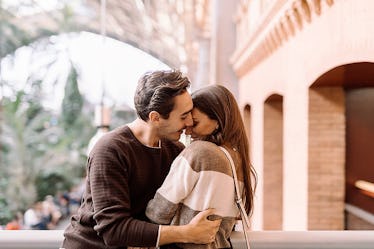 If You Want To Impress An Earth Sign, Take Them On One Of These 7 Dates
Earth signs are the under-appreciated romantics of the zodiac, largely because they tend to express love and affection in more practical actions over words. As a result, they don't get the same kind of appreciation more overly passionate elements like fire and water do. But don't sleep on earth signs, because they actually have a hidden romantic side worth bringing out. All it takes is inviting them on dates earth signs will love.
While Taurus, Virgo, and Capricorn are very different in some respects, one common quality they share is their discerning tastes. As such, it might seem like organizing a date that's up to their standards would be challenging. But while they can be very particular and picky about certain things, deep down earth signs are true romantics just waiting to break out of their practical and regimented shells. To be fair, Taurus is pretty openly romantic thanks to their connection to Venus. In their case, it's about proving you're at their level, and that's actually easier than you might think.
Because earth signs are grounded, homey, and little bit traditional, it can be easy for these folks to fall into a dating rut. Even signs that love routine need to spice it up from time to time. So, whether you're going on a first date with an earth sign or trying to change things up a bit, these date ideas are just the kinds of activities that bring out the softer side of this element.