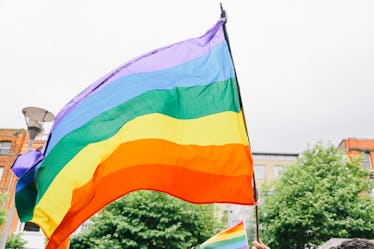 7 Most Fun Lesbian Bars Across America That Are Perfect Places To Celebrate Pride
I'll be quite honest, when I started researching the best lesbian bars in America, I did not realize that they were few and far between. The number of bars that cater to lesbians in the United States has slowly dwindled over the years, and that's a shame. While there are still queer and lesbian dance nights and some venues, most LGBTQ bars cater to gay men. This was a surprise to me at first. But then I realized that while I'm straight, I've been to multiple gay bars in my life, but I've only been to one lesbian bar. What even are the best lesbian bars in America? All of the remaining ones?
Extensive online research and reading firsthand accounts helped me determine the very best bars in America for queer women. Unsurprisingly, these bars have truly dedicated fan bases. If you're a person looking for a great bar to drink or dance the night away — particularly during Pride Month, which takes place every June — here are the top seven lesbian bars in the country, in no particular order. From Atlanta to San Diego, cheers to an excellent Pride celebration!