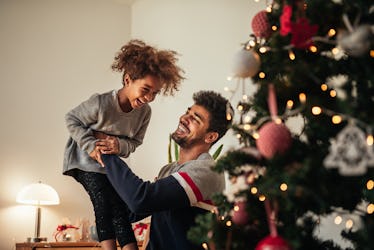 7 Experience Gifts For Your Dad This Holiday, Because He Deserves The World
Dads don't walk around with a huge "S" on their chest, but they're always willing to save the day. Somewhere in every dad's DNA is a heroic trait that seriously makes them so unique and selfless. This year, consider some of the best experience gifts for dads so that you can return the favor of giving unforgettable memories.
For us ladies, our dads are our first loves. They help us learn how to appreciate ourselves in a special way, separate from the way our mamas do. Believe it or not, our relationship with them helps shape our views of men in general. And almost effortlessly, our dads set the standard to how amazing human beings have the potential to be. They totally rock without even trying.
When the holidays roll around, your dad says he'll be happy with anything, but not just anything is enough to express how much you appreciate him every day of the year. Don't worry, because thinking outside the box won't give your dad another reason to pull out the toolbox and fix something. An experience gift will give him a chance to harbor his own memories and think about how you allowed him to partake in a new adventure.