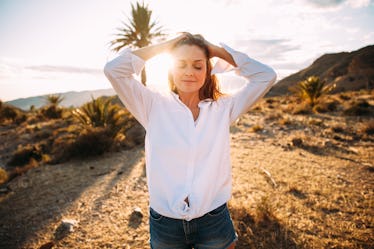 7 Best Cyber Monday Travel Deals That'll Score You A Dream Vacay
Shutterstock
Shopping during the holidays can be overwhelming, especially when you're trying to pick out just the right gifts for the important people in your life. And amidst the chaos that comes with holiday gift giving, you may forget to treat yourself as well. However, some of the best Cyber Monday travel deals are here to ensure you also get the holiday treat you deserve.
Whether you're longing to go on an African safari, or you want to go to Disney World with your whole crew, there are many options for you to consider when you're booking what could quite possibly be the best trip you take in 2020. Hotels and tour providers really aren't messing around with the discounts this year, which means you can take even more well-deserved vacays for rest, relaxation, and a little adventure.
No matter where you travel to, you're sure to have an unforgettable time that will gift you with memories you'll treasure for the rest of your life. Make sure you check out all of these travel sales and book yourself a nice trip — and maybe your SO or bestie can come along with you if they make your "nice" list this year.