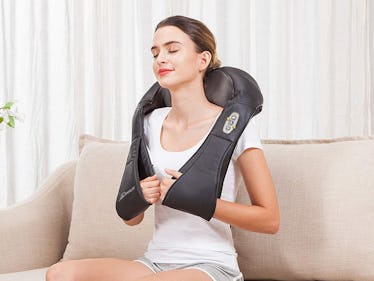 65 Extremely Popular Things On Amazon Prime That Are Selling Out
If you're shopping for any occasion — whether it's the holidays, a housewarming, one of the eight million bridal showers you have this year, or a birthday — there are two things that will keep it stress-free. 1) Relying on extremely popular gifts that have already been vetted by tons of happy consumers. 2) Ordering said popular gifts on Amazon Prime so they'll come to your door in two days.
Few things in life are better than two-day shipping (puppies, someone telling you they'll buy the next round, free guac) — but when it comes to buying gifts, nothing beats fast shipping. I mean, what would you rather do: fight through crowds at the store, or order the perfect gift on your couch while eating popcorn in your pajamas? The second is basically multi-tasking, and there is no other right answer.
Having an Amazon Prime account is pretty essential to scoring the most popular gifts before they sell out — they'll arrive on your doorstep before the the big box stores even have time to restock their shelves. So here's a round-up of the best products that'll get to you fast. Which is pretty important, especially if you just remembered that special occasion coming up that you forgot to buy a gift for.